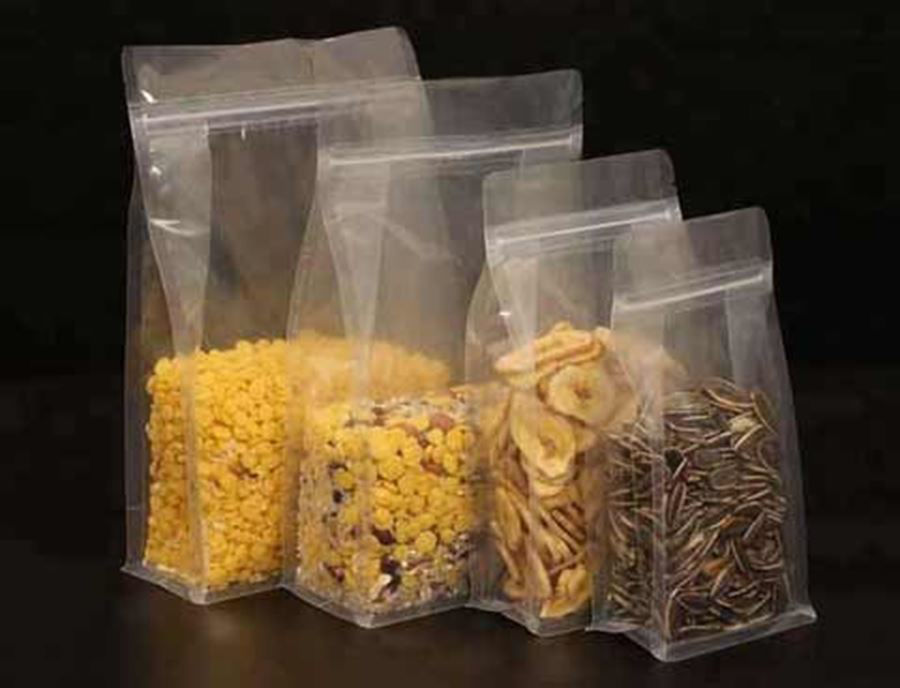 Food packaging is essential for maintaining the health of products from production to consumption, and product information is also placed on it and is basically a bridge between the consumer and the producer. Currently, food companies are looking for packaging in new ways to attract more customers and sell more.
One of the types of packaging used is the use of nylon in packaging. The information requested by the customer is well placed on the nylon packaging.
What are the characteristics of nylon packaging?
Packaging nylons are available in pouches or rolls that can be made completely transparent, completely colored or colored with a clear pin. The material of these nylon stockings should be such that it will not dent the product inside and it is better that their material be laminated opp with opp or bopp with ps.
Nylon stockings should be such as to meet the needs of both the shopkeeper and the consumer. But the most important thing is that they do not stay in nature and do not harm living organisms, which is why the production of nylon has gone in the direction of what are called green bags, which prevent moisture from entering the cage. for a longer period of time so that the material inside does not deteriorate.
Today, packing nylons are used for the packaging of ready-made and semi-prepared foods, nuts, food products, etc.
What are the uses of packing nylon stockings?
1. For the coating inside the barrel (concentrate, glue, etc.)
2. Sack liner (powder and granular products)
3. Packaging of powdered and granular products (nuts, pistachios, sugar, etc.)
4. Transparent thin bags for packing and protecting car parts, Teflon containers, etc. From scratches and dust.
Glossy thermal cellophane roll (nylon blanking):
This nylon model wraps the packaging product from heat and protects the product from dust and facilitates its transport.
Thermal cellophane have different sizes and thicknesses, the thick type is used in mineral water packaging packaging and the thin type is used for thermal control.
Cutting nylons are available in single-layer and multi-layer. The more layers, the higher the quality. If you're using single-ply cut nylon for impact, it's best to wrap several layers around it.
If you have a tunnel cutting pack, you need to use tunnel cutting nylon. Nylon cutting is generally used for several reasons:
1. Impact protection, especially in motion
2. Protection against pollution
3. Protection against fats and oils
4. Enhance the appearance of the package.
5. It does not weigh down the packaging products.
These nylons are used for packaging various materials and equipment:
1. For the packaging of cans and mineral water
2. Packaging of building materials such as glass, brick, stone and ceramic
3. For packing various car and machine parts
Stretch cellophane roll:
This type of nylon is mainly used in industries and products used for final packaging and product protection.
What is the plastic of dried fruit packaging?
For clear, non-printed samples, nylon or cellophane can be used, but for printed samples, stronger plastics with printability must be used.
For the production of nylon for packing dried fruit, opp laminate with cpp is used for products with higher strength and higher sewing strength. These include pasta, chips and cream puffs, beans, etc.
Nylon food packaging:
All food factories need high print nylon, so different products are packaged with different laminates and polyethylene, and the main reason is to prevent direct contact of the product with the print on it. The laminate also makes the package resistant and due to its presence polluted air and bacteria do not enter the package.
What are the types of packaging plastics?
Cellophane is usually used for packaging, which has two types:
1. Opp Film: This type of printing and laminating capability is transparent and has a uniform surface used for products with less resistance, such as disposable containers.
2. Cpp Film: This material is also highly printable and transparent, it is also slightly softer than the opp and is used for products with higher strength, such as beans.
What about the plastic bean bag?
One of the uses of nylon packaging is for packaging of beans, half of which are transparent because the beans are more resistant to spoilage and sunlight, and they also consider the transparent part so that customers can